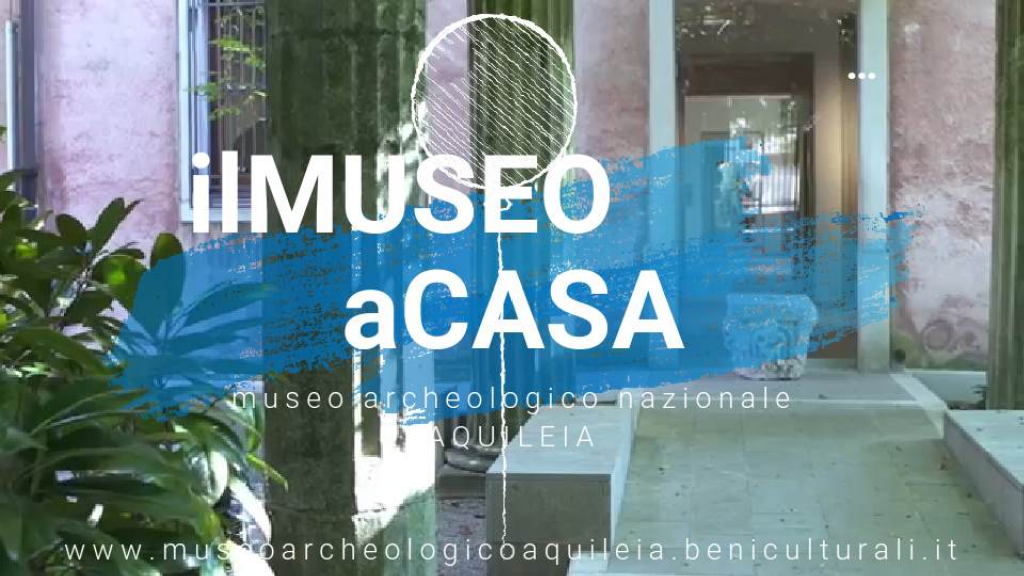 Il Museo Archeologico Nazionale di Aquileia ha partecipato alla campagna #iorestoacasa promossa dal Mibact nel delicato momento di lockdown che ha interessato il paese a causa del COVID 19. La pandemia causata dal virus COVID19 ci aveva costretto alla temporanea sospensione del servizio di apertura al pubblico, ma non viavevamo lasciamo soli!
Nasceva così l'iniziativa #ilMuseoaCasa, a video podcast for children and teens that explain to them some of the most significant pieces of the museum and some curiosities of the Aquileian collection.
We prepared also some educational worksheets , that can be downloaded at the end of every every episode . A funny and creative way to virtually visit tour museum!
Please, share your works with us. You can send an email to a museoaquileiadidattica@cultura.gov.it o pubblicarlo direttamente sui vostri social con la menzione @museoarcheoaquileia e i nostri tag! #ilmuseoacasa #iorestoacasa #manoncifermiamomai
---
Episodes:
#EPISODIO1 – Il rilievo con scena di fondazione (sulcus primigenius)
#EPISODIO2 – I medaglioni con busti di divinità
#EPISODIO3 – Applique in bronzo con Boreas
#EPISODIO4 – L'iscrizione del triumviro Tito Annio Lusco
#EPISODIO5 – Le lucerne – prima parte
#EPISODIO6 – Le lucerne – seconda parte
#EPISODIO7 – I mosaici
#EPISODIO8 – Il mosaico del "pavimento non spazzato"
#EPISODIO9 – La statua dell'imperatore Claudio
#EPISODIO10 – Il sigillo da oculista e la medicina in età romana
#EPISODIO11 – La mima Bassilla e il pellegrino Restutus
#EPISODIO12 – C'è posta per te: un mattone inscritto di età romana
#EPISODIO13 – La stele del Mirmillone
#EPISODIO14 – Gli oscilla, questi sconosciuti