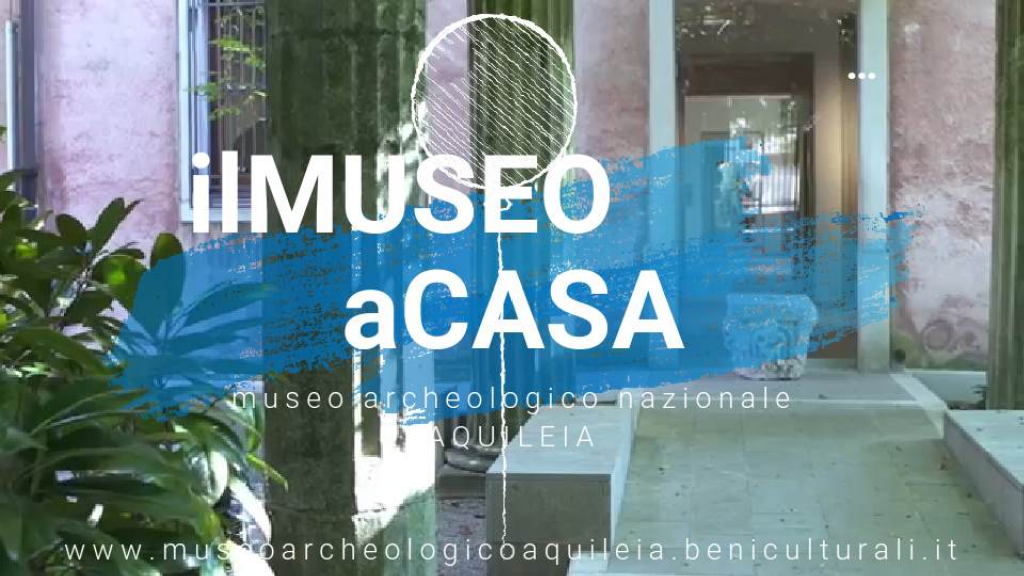 Museo Archeologico Nazionale di Aquileia takes part to the #iorestoacasa movement sponsored by Mibact in order to respond to the pandemic emergency. The COVID-19 pandemic forced us to close the museum, but we will not leave you alone!
We decided to cheer you up with #ilMuseoaCasa, a video podcast for children and teens that explain to them some of the most significant pieces of the museum and some curiosities of the Aquileian collection.
We prepared also some educational worksheets , that can be downloaded at the end of every every episode . A funny and creative way to virtually visit tour museum!
Please, share your works with us. You can send an email to museoaquileiadidattica@beniculturali.it, or post a picture on your social media accounts, tagging @museoarcheoaquileia, or using the hashtags #ilmuseoacasa #iorestoacasa #manoncifermiamomai. Here, you can find all the episodes and the educational worksheet. Please remind all the videos are in Italian.
---
Episodes: